"I would recommend StumpCo to anyone looking for an efficient and capable company for the removal of Tree Stumps"
Paul Hardy
"StumpCo arrived in the morning and by mid afternoon the stump's had been removed along with all the rubbish cleared from the site, will use again"
John Dweighter
"One tree stump, within 1 hour it was gone and looked as though it had never been there, thanks"
Tony Larkin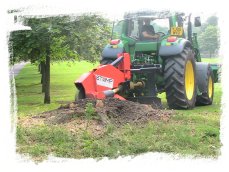 "We have always believed that the customer comes first and with that, comes an efficient professional tree stump removal service"
‍Wayne Hargreaves
Our Services;
Cost effective and efficient way to remove tree stumps. Prices start from £45.00 + VAT
Clearance ready for planting, paths, driveways, paving, fencing, walls, building work etc.
Any size or quantity of tree stumps removed
Quick removal with minimum disturbance
We offer tree stump removal services to private gardens, estates, golf courses, parks and building sites
References available if required from tree surgeons, landscapers, private individuals and tree contractors.